Barrel firing
Barrel Firing
is a low-fire technique using an open fire, in a metallic barrel or drum, to impart a multitude of colors to ceramic wares with various oxides and organic matter.
autumn sale
The studio will be open on 31/9/2013 from 10:00 untill 19:00
spring sale
friday 15th and saturday 16th March
Between 10:00 19:00 spring sale  at the studio
Spring Sale in the potter's studio
Between th 15th and 16th of March the studio will be open from 10am till 06pm
We will be happy to welcome You
Fresh from the anagama kiln
The vessels who are fired into an anagama kiln go through a strong and intensive journey. (more…)
opening of the wood-fire kiln
After a week of intense work where I closely collaborated,a week of  a lot of wood,heat and flames ,where the vessels have gone through a whole scale of transformations,I'm glade to invite You to the opening of the anagama kiln where more than 1000 vessels will be shown to be sold.
Saturday,2nd of February 2013,between 10:00 and 17:00 at  Meir Moheban's Studio,Haeshelstreet 18,Pardess Hana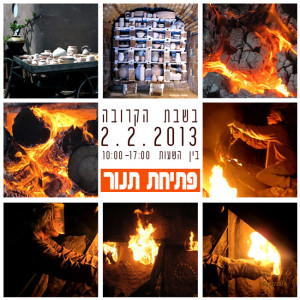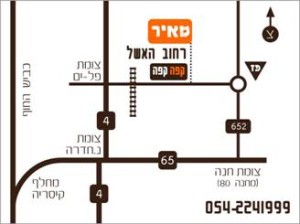 Special Woodkiln Firing
Special kiln firing
On the 21st of January we will start a firing at Meir Moheban's anagama kiln.
The firing will last a few days and is expected to finish on the 26st of January (tu bishvat).
Opening of the kiln is scheduled for the 2nd February between 10:00 and 17:00 hrs
You are most welcome to attend the opening
Haeshel 18,Pardess Hana